For this, the activation of the module Google Analytics module is required.
Settings -> Global Settings -> AdServer modules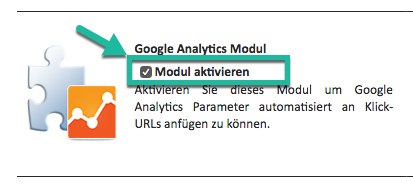 Then there are new tabs are available:
Advertiser
Campaign settings
Creative
Publisher
Website
Placement
IMPORTANT: Leave the Analytics parameters in the advertising space is not sufficient! 
There must always necessarily in that campaign and / or the ads, select "Google Analytics attach parameters" must be activated.
Once this option is selected, you can select which source you want to use the data (eg, whether or deposited with the text advertising space to be used by the campaign, or ...).
If the option is enabled, each time you click the redirect URL (usually this is the web page URL) appended Google parameters.
Campaign settings: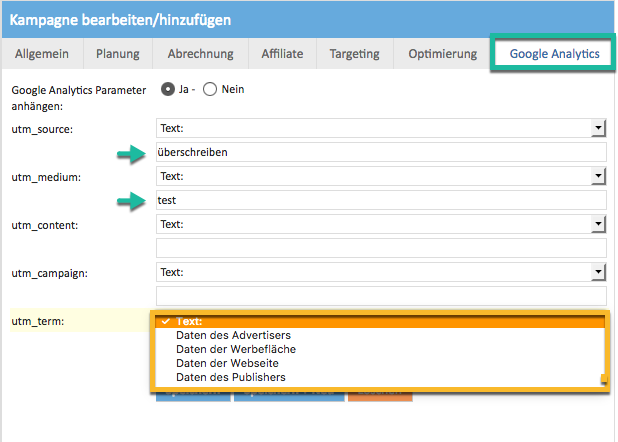 By means options (in this case, the campaign settings are overwritten and the data for utm_term advertising space drawn)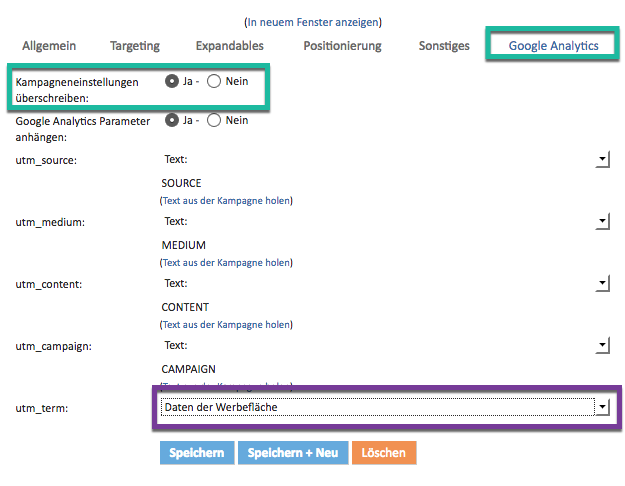 Placement setting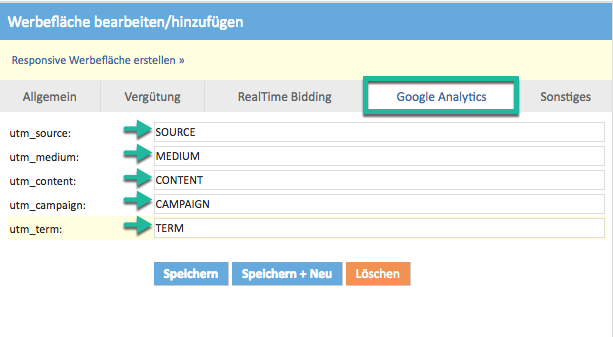 Selection at the Code Center:

Result: