Registration
Here on the support page you can also log in to the support system to create new tickets or to view an overview of already created tickets, add to them or view answers.
A) If you have never triggered a ticket with your e-mail address, you can make a new registration.
Step 1: New at Adspirit GmbH? Sign up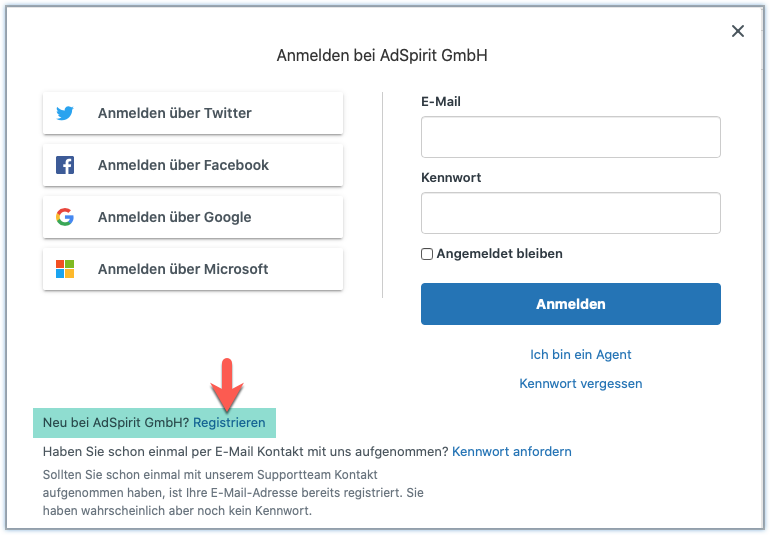 Step 2: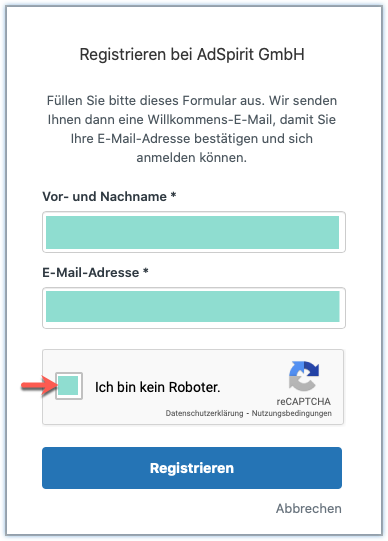 Step 3: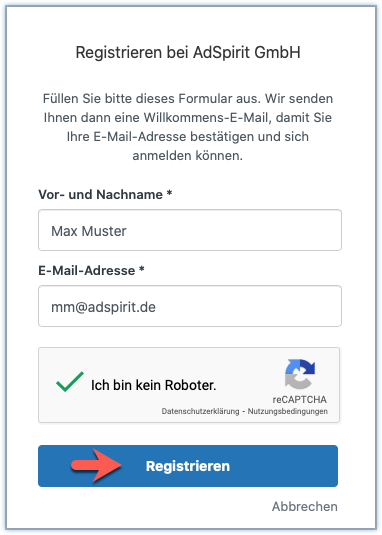 Step 4: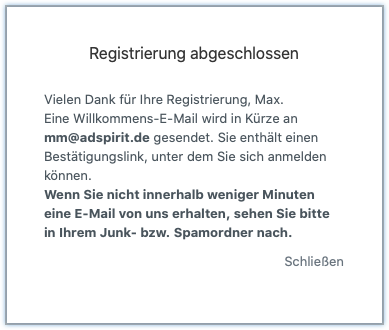 B) You have already triggered a ticket in support, please follow the instructions to get a password for your login.

Click on Sign in in the upper right corner​

Since you have already contacted us and your e-mail address is known in our support system, please click on the link: "Ge a password".
​

A window will open in which you should enter the e-mail address you have used to submit your tickets to us.
​

After you have clicked on send, you can close the window with Close. Please look into your inbox and click on the link in your email to set the password. ​
Login
As soon as you have received the password you can log in to the support system.
If you have forgotten your password for the support system, you can request a new one directly under the login.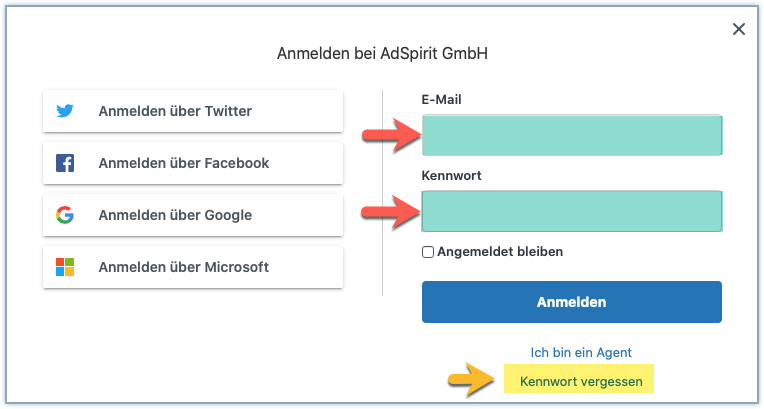 ​
Please note that the login to the AdServer and the support system are two different databases and therefore require a separate independent "login".
After login you will see your name in the upper right corner

If you move the mouse over the name, a drop-down menu opens, here you can now select -> My activities for the ticket overview

Menü
You can find your own requests on the tab: Requests -> My requests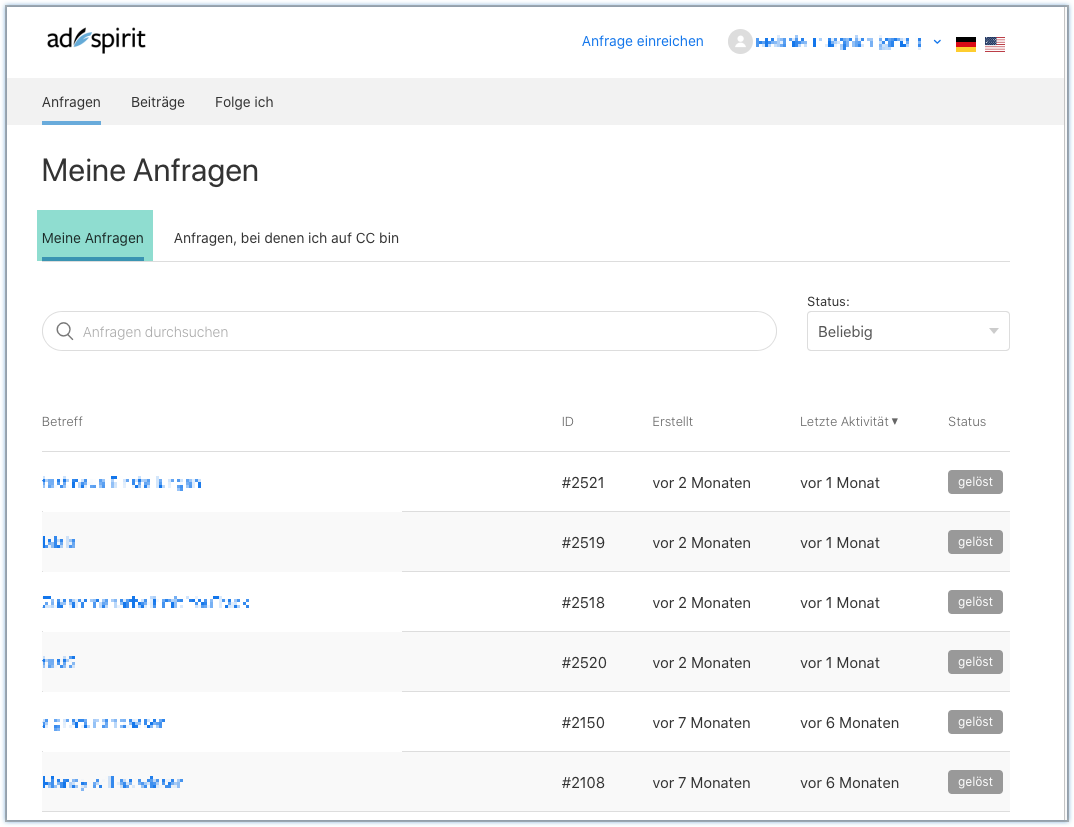 ​
Requests where you have been set to CC can be found under Inquiries -> Requests I'm CC'd on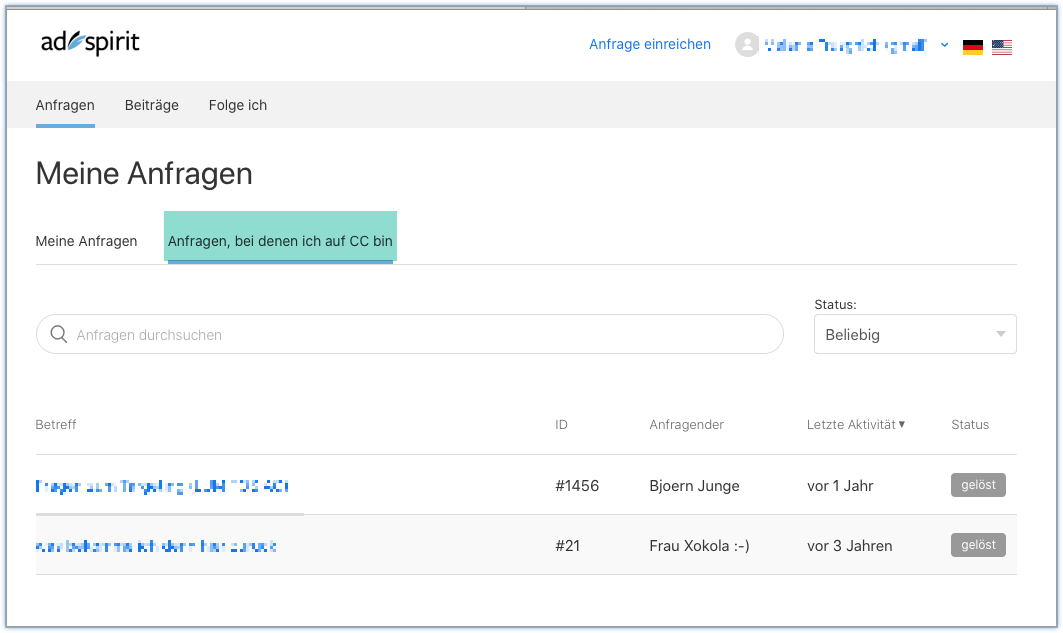 ​
If you have commented on articles in our help system, you can access them in the overview: Contributions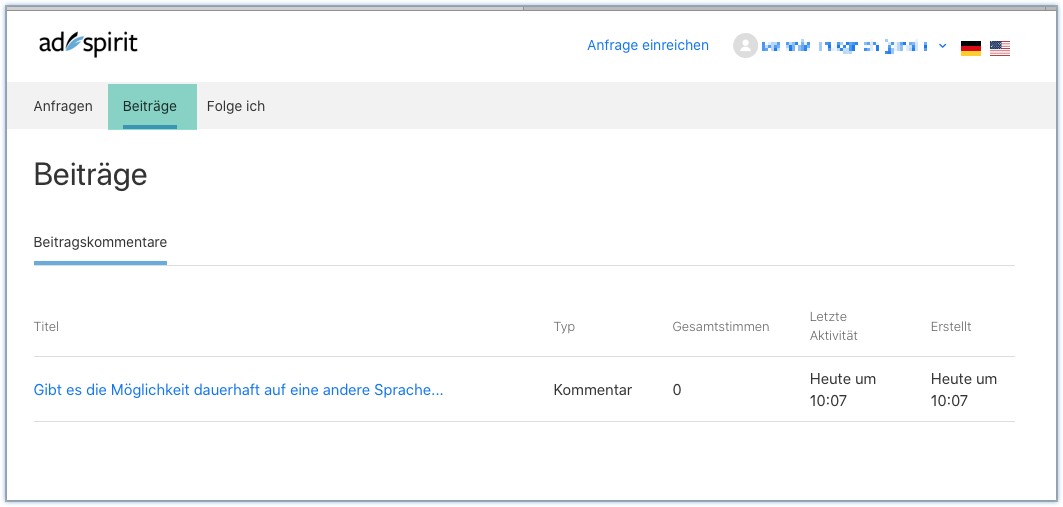 If you have decided to follow articles in the help section to be informed about recent changes you will find here: Following
To open a new support ticket, simply click directly on: Submit a request