Advertising accounts are maintained for those advertisers that as account type on prepaid (load credit ) are set are. Unlike Post-Paid they are settled daily and not monthly.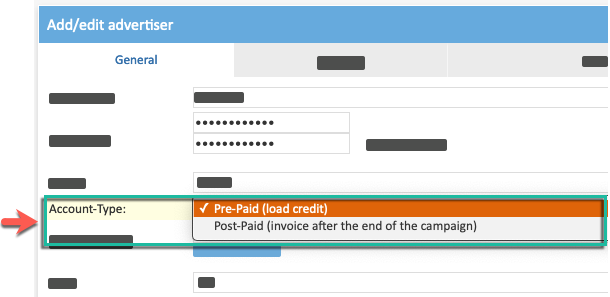 The advertiser will be notified by email if the number falls below the default minimum.
You can define the corresponding setting under Settings -> Global Settings -> Advertiser -> Advertiser -> Prepaid Account Minimum (Default): as global.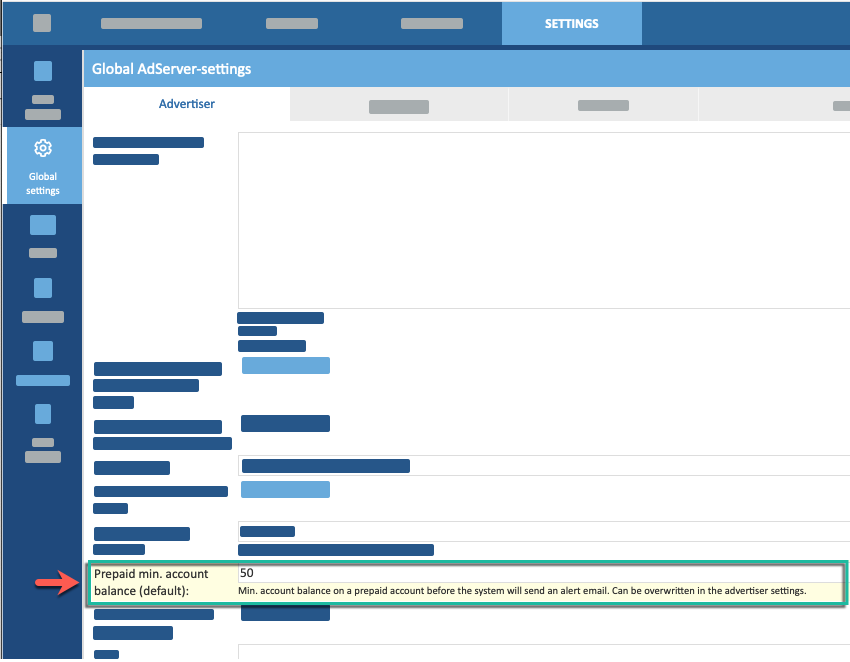 Note: In addition, advertising accounts must always (0 EUR Default = greater) have a minimum coverage, otherwise the campaigns of the customer to be stopped to avoid another deficit.
Keywords: kunden, konto, konten, kampagnen