1. Activate the module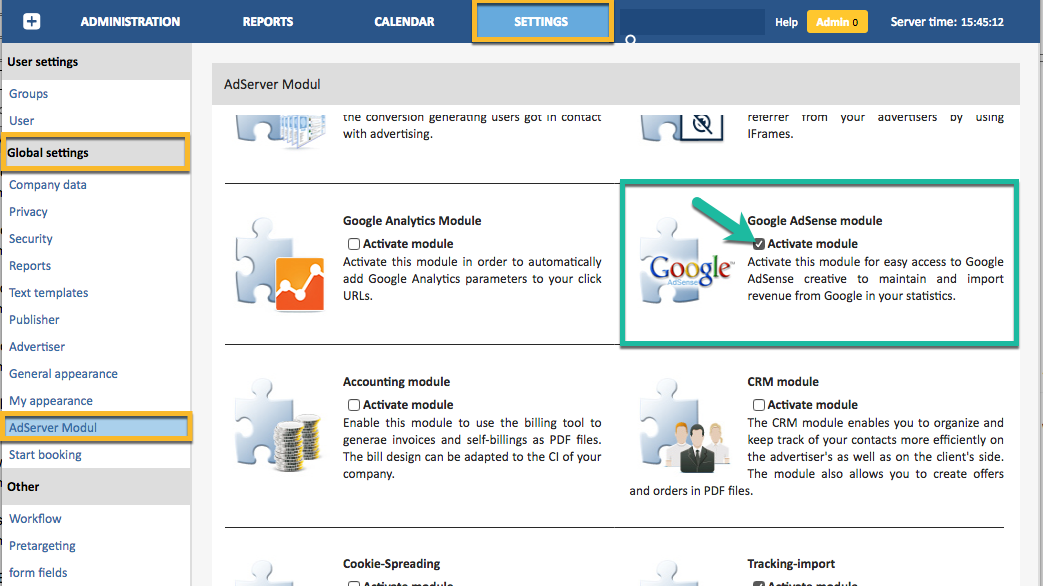 2. Create new Google AdSense account or link existing account via Google AdSense Settings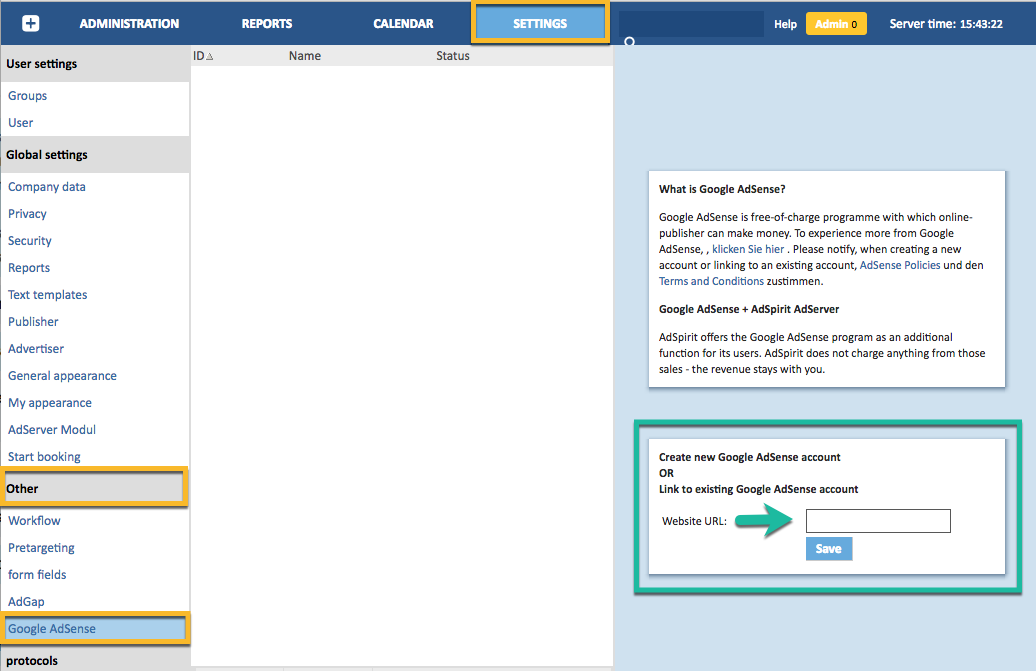 3. The process will lead you through some steps. At the end you will see a new entry in AdSpirit's list under Settings > (Other) > Google AdSense. Please make sure your Google AdSense Account is set up in the AdSense Console (www.google.com/adsense). Please also make sure you login to the AdSense Console: You should see a notification message asking you to accept the connection to AdSpirit. Once this is approved AdSpirit will need about 60 minutes untill the new status is visible in AdSpirit's list.
4. Once the account is associated with AdSpirit you should create a design or designs by clicking on the Designs link: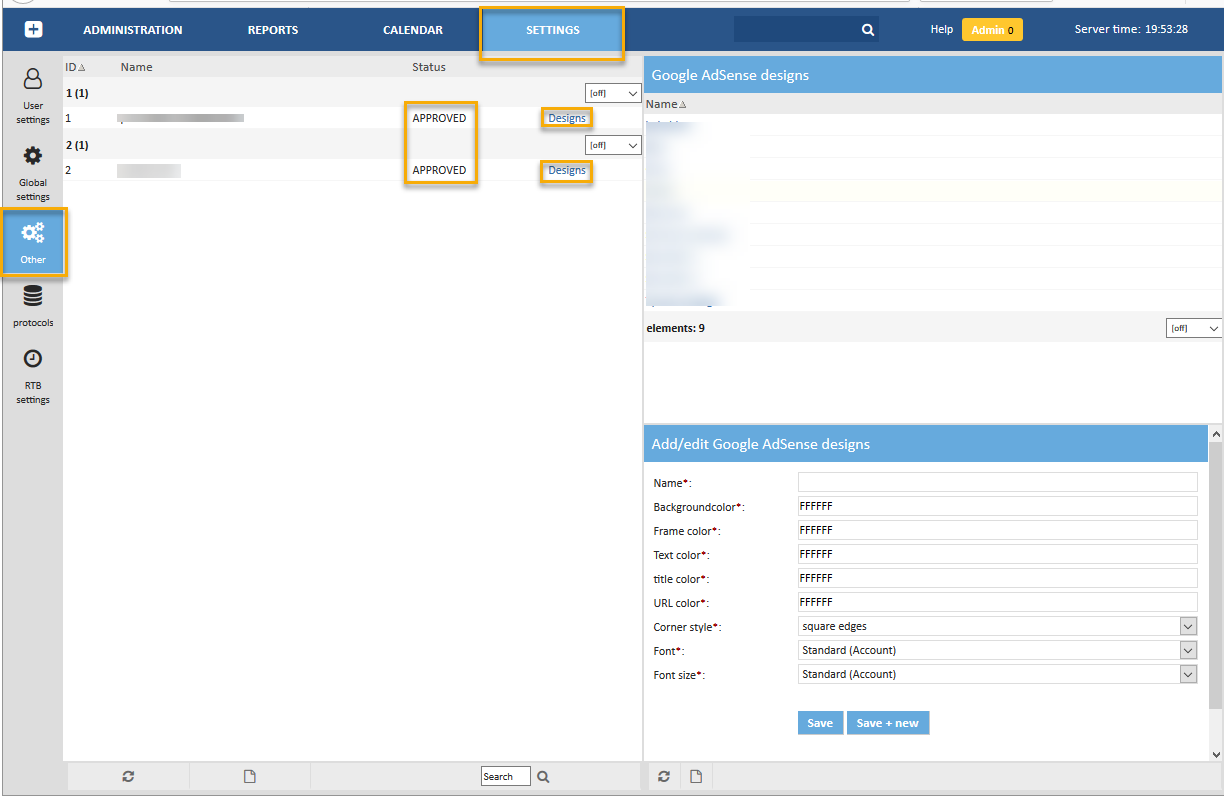 5. Now you should create a normal campaign and then add a new AdSense creative to the campaign: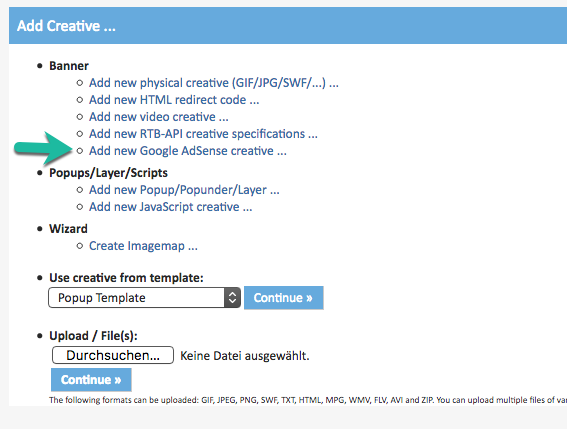 6. AdSpirit will automatically import the  earnings from Google AdSense for all creatives that have been created in this way. You will find the earnings in the normal Reports section.
AdSense