To find out the ID of a deleted creative, choose the following in reporting:
Period in which the ad media views were generated
Website on which the ad media has generated views
Select Grouping for Web Page
On the advertiser page, you also select Group for advertising media.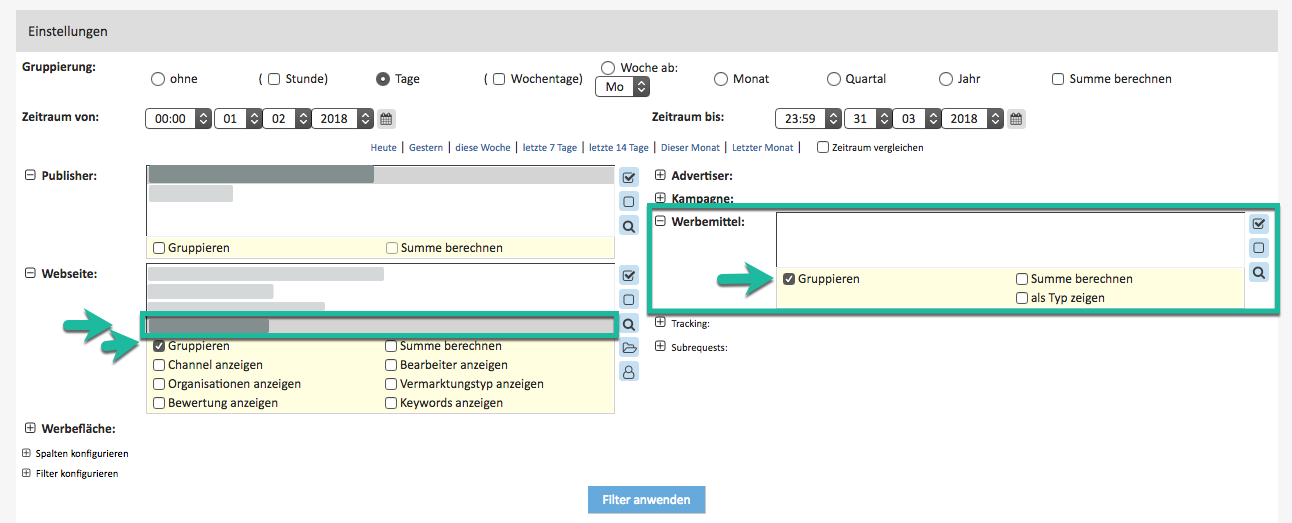 Configure columns:


As a result, you can now see that the ID 5296 stands for the combination website/advertising media under Advertising Media [Unknown]. This is the ID which you need for the recovery of the ad media by the support.