The billing of the publishers is by default on the first of each month. The payment date can be set under Settings -> Global Settings -> Company Data -> Accounting. Possible values are from the 1st to the 28th of the billing month.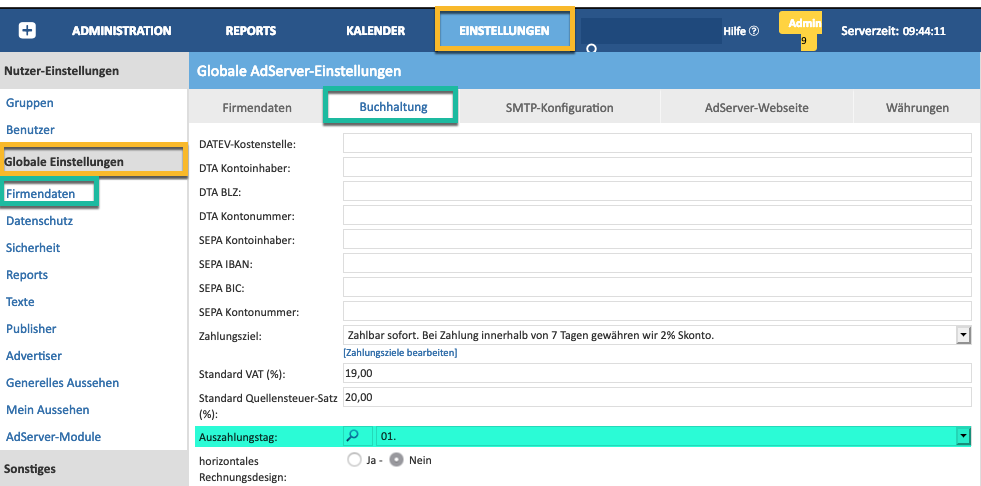 For the previous month, the publisher receives a breakdown of all advertising space and the campaigns that are displayed on it (billing by revenue share) or the views / clicks / leads / sales generated (billing by fixed amount).
The billing cycle covers the first to the last day of the month and is advertised at the end of the month.
All amounts are added up and the sum credited to the publisher account. Bills can be viewed in the Admin section under Bills. Publishers will receive a message to your account.