To change the local system settings, please log into the AdSpirit Control (http://[Servername]/control/) with the user name "admin" and the corresponding password.In the Settings menu item you can now create users or monitor the system status.
Each user has a name, username and password and is assigned certain rights.Please note that the restriction of rights is only limited to accessing certain pages.
In addition, each user can be given monthly goals in relation to agency and website acquisitions.If values greater than 0 were entered here, when the user logs in, one or two bars appear in the upper area of the window between the time and tasks, which show him how much of his monthly target he has already achieved or how much he has to do in total.Furthermore, the administrator can view the data of the last month in the user area under "Statistics".
Group
Settings (1) -> User settings (2) -> Groups (3)

User
Settings (1) -> User settings (2)-> User (3)

Create new User
Click on the icon (paper symbol) for the new data record and then create the new user.

The rights can be made either via the group assignment or via individual rights.
IMPORTANT: The user must have at least one right to be able to log in.
A) the user gets the rights by assigning the rights to a group.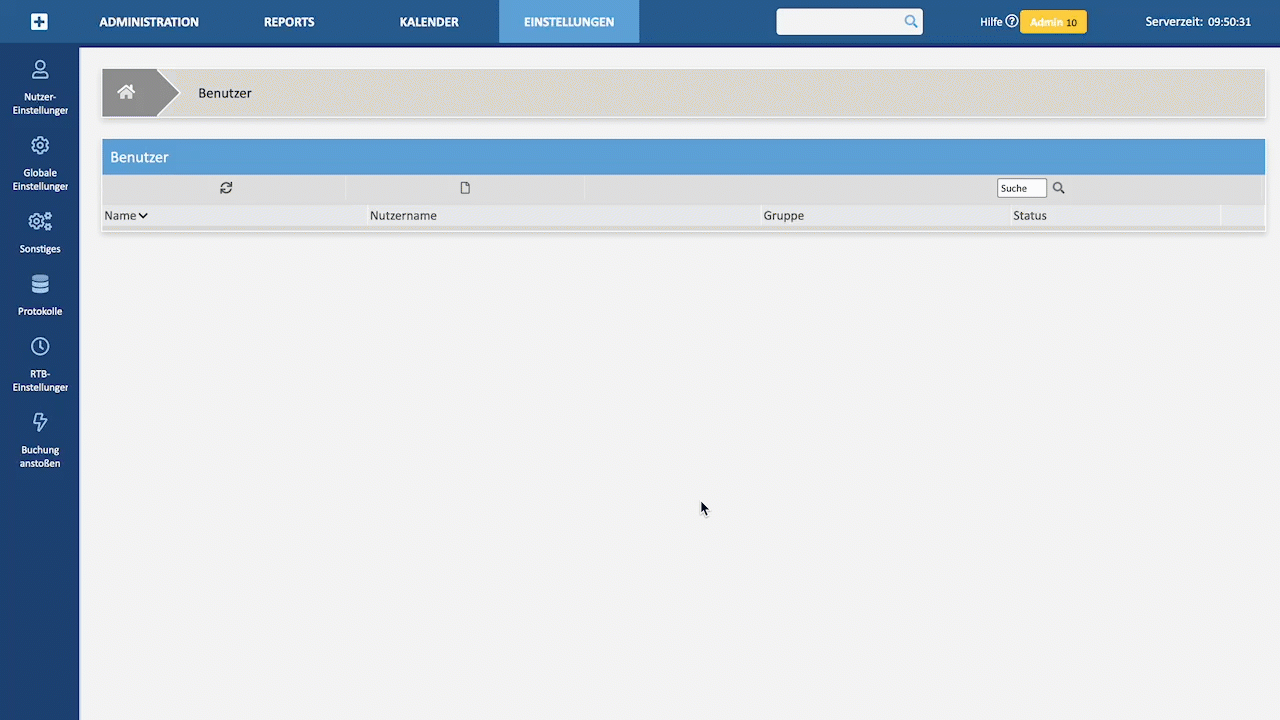 or B) get the rights assigned individually via -> "Define rights new"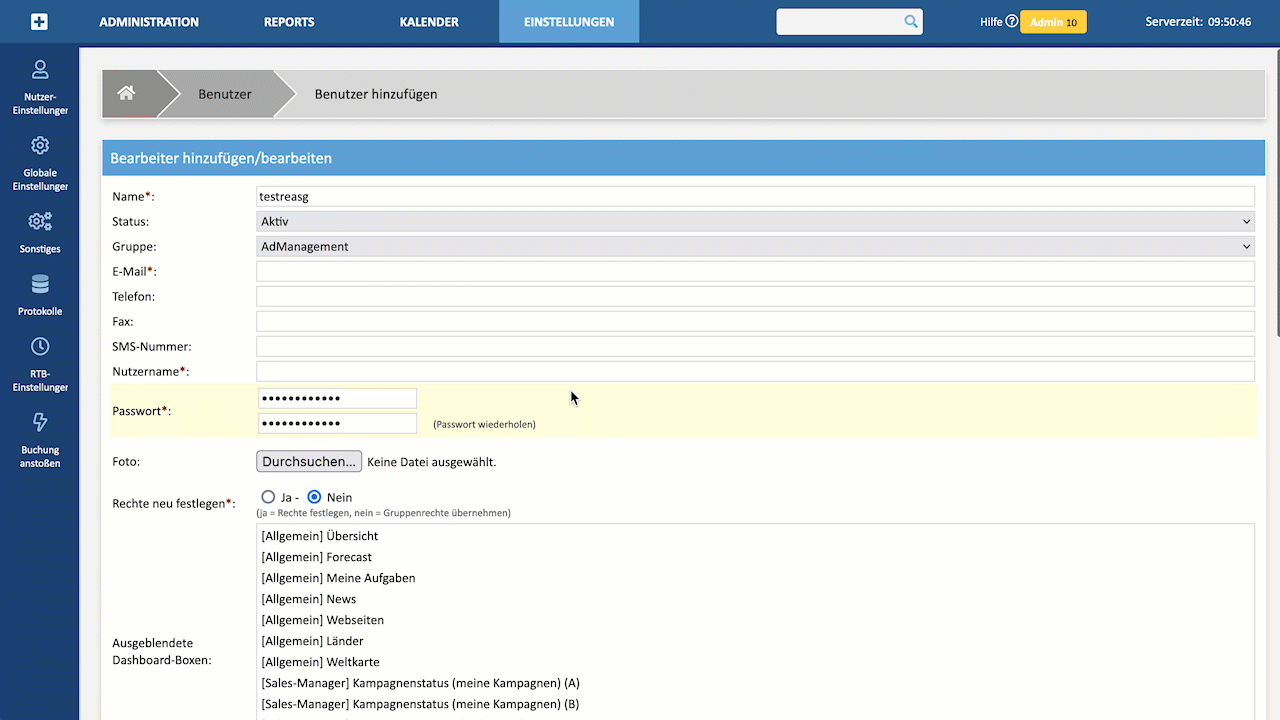 You can find more information about which rights can be assigned individually in this article: User Rights