The refresh of the book, ie the transfer of the booked settings in the live operation, is every 30 minutes each at 00 and 30 instead of the hour.
Premature refresh can be done under:
Settings -> Start Booking -> Start Booking -> Initiate Server push. 
Note:
¥ou need the rights for this menu item. Rights management can be found in
Settings> User settings for groups and users.CTRL keeps the already selected items so that they can still mark new entries on the selection with the mouse or uncheck.
However, it is not advisable for performance reasons, because the delivery speed may be delayed due to the restructuring of the database at this time.
Booking started: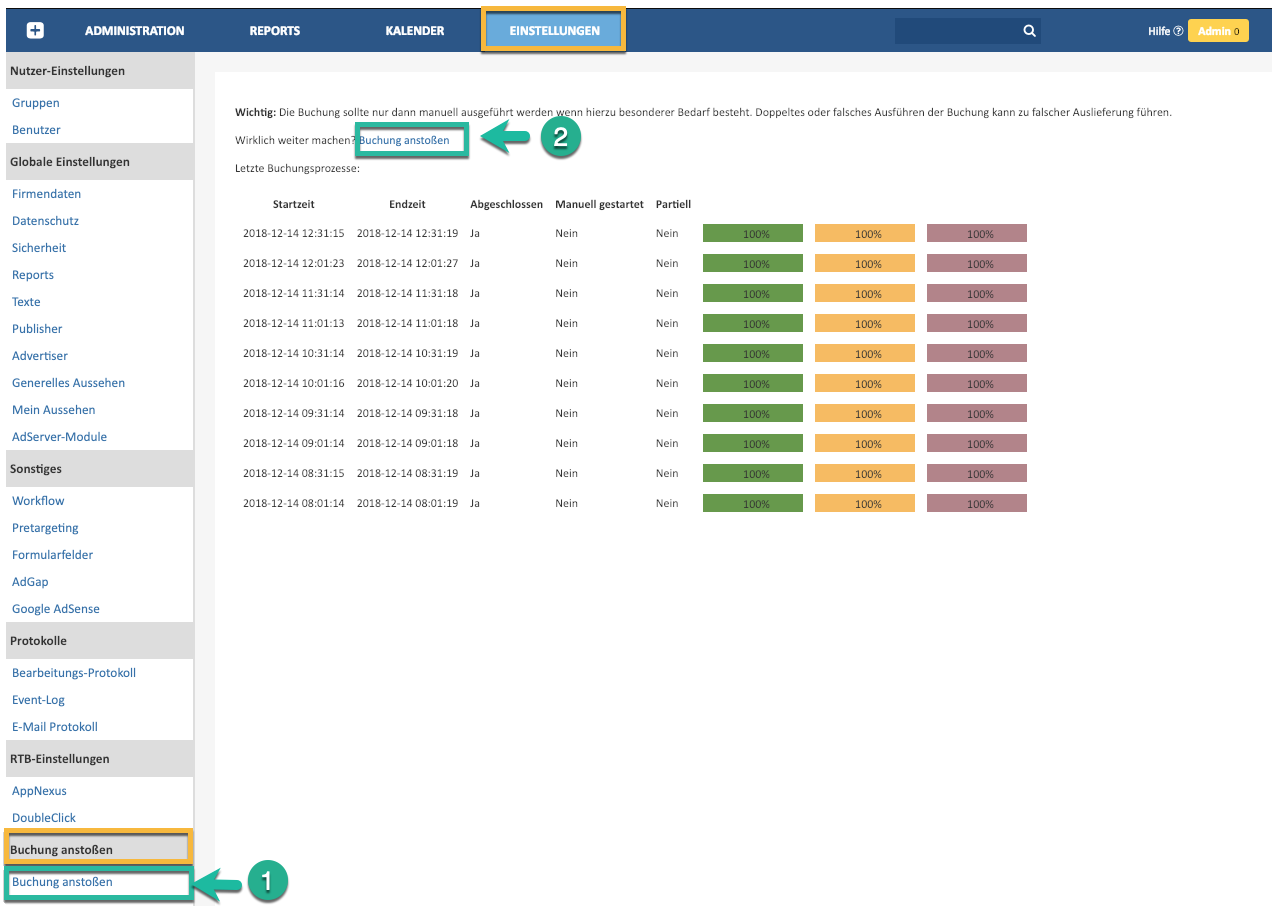 Successfully completed booking Refresh

Note:
Please note that it may come to the Image Server to a delay of up to 30 minutes in some cases when uploading promotional materials until the advertising media are equally available on all image servers. To completely ensure campaigns should therefore always started earlier than 30 minutes after uploading the advertising material.
start booking