The provider targeting is very similar to the Geo targeting (functionality see there) .
Configure Targeting
To configure the provider targeting save the campaign from first and then edit the settings again. Select "Configure targeting" the point targeting / provider targeting and click on the link.

In the window that opens, you can sort by countries, the providers select the campaign to be delivered. You have here the choice to use the provider as a whole (world) or only the connections of the provider in the selected country.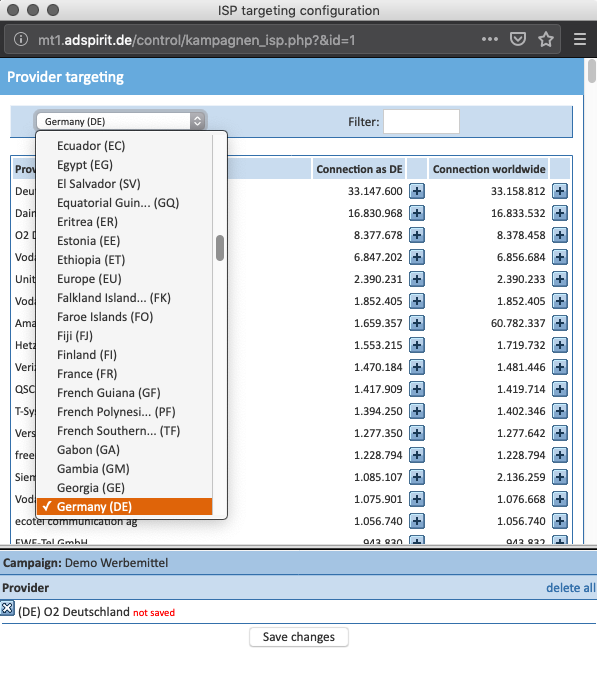 Have you added all providers the list, click the window below the "Save Changes" and can then close the window.
Important: To apply the settings permanently, save the campaign/creative in which you have set the targeting.
Keywords: provider, isp, targeting